I Am A Hare! Hanna and The Hop Family
Follow their true life story – updated regularly.
Not long ago, three Wild Irish Hares were born in my garden in the wilds of the West of Ireland.
An incredible sight as these creatures are normally born in the seclusion of long grasses. I raced for my camera to capture this rare and honoured event.
Background: Book Images & Story
Images in my children's photo book: I Am A Hare! Hanna and The Hop Family are unique to the book – and different to those in this Blog.
The book story is that of mythology and hares. Also not what is written here!
The book cover image (above) is Hanna taking a breather in the garden, just moments after she left her little family.
You can visit the webpage HERE to order I Am A Hare! For each book purchased we make a donation to Barretstown Children's Charity – a wonderful organisation, inspired by Paul Newman, that changes the lives of so many children.
_____________________________________
The True Life Story!
As the months went by, I was drawn so often to look again and again at the images. I was compelled to share this event… so by weaving mythology and hare facts into story, with the images from the first fifty minutes of their lives, I Am A Hare was born.
Hanna chose her spot carefully… the rose bed. Surrounded by thorns and germanium plants, it gave her cover to birth her babies.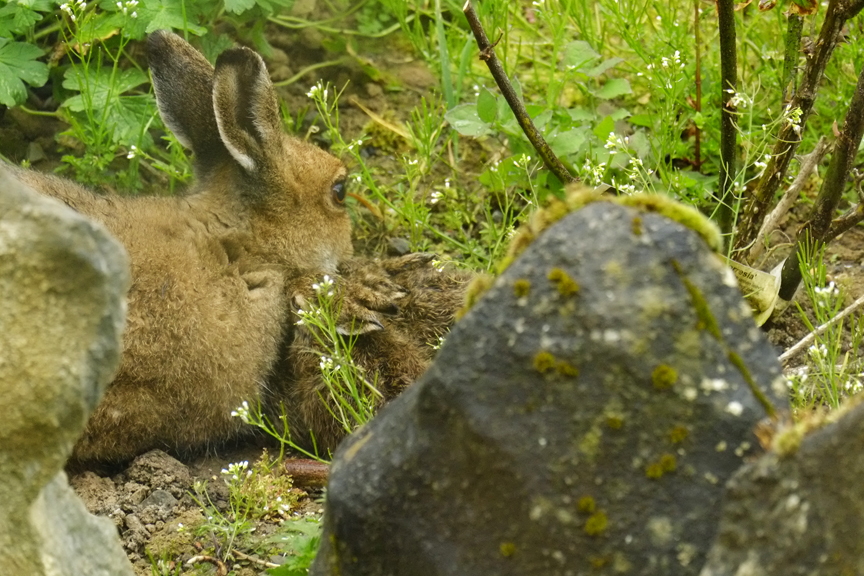 She licked her babies clean and kept a keen eye on them. With her 360 degree vision, every so often she sat up straight, ears twitching, and checked all sounds.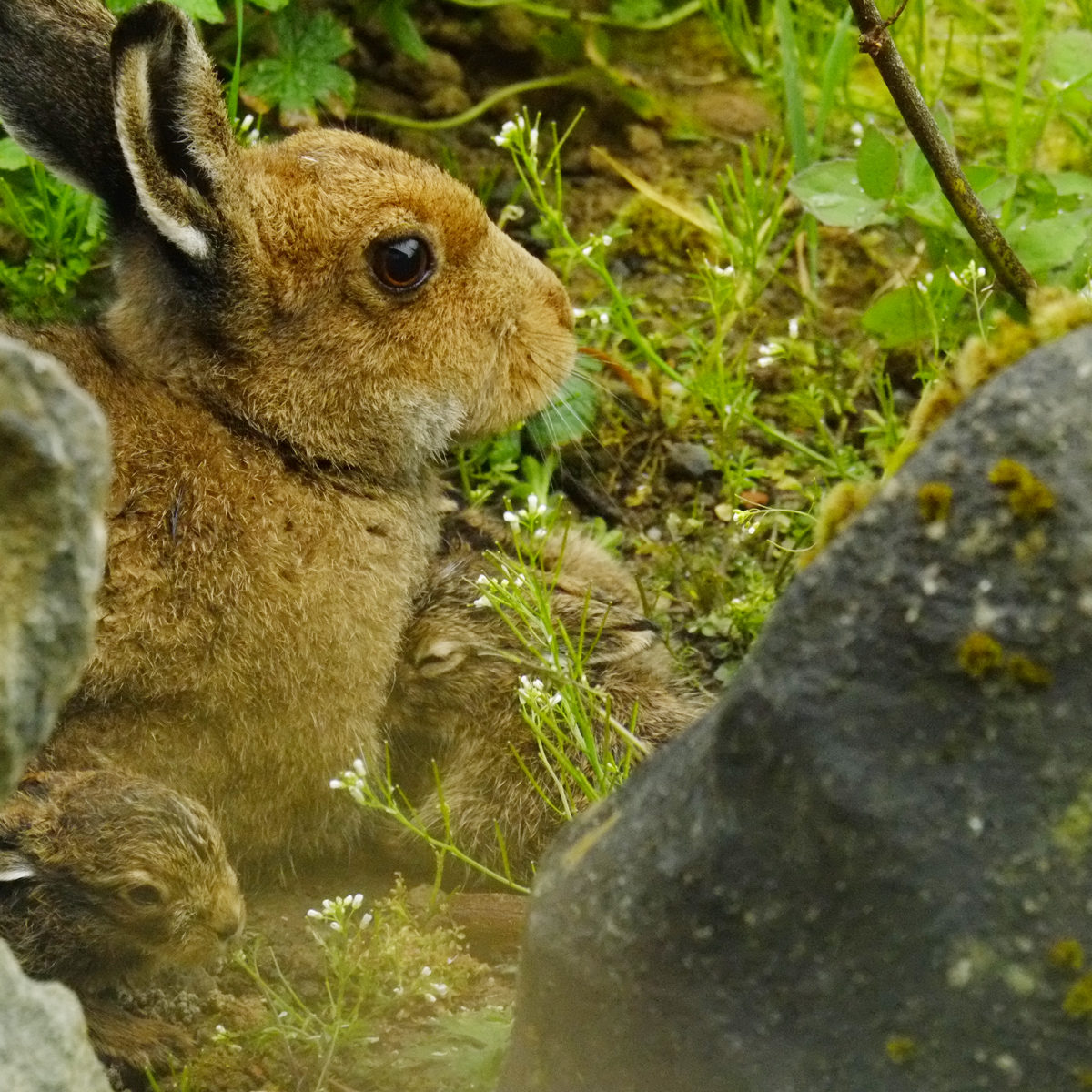 I was shooting the images from behind the window in the studio. She definitely knew I was there, locking eyes with me on many occasions. But with little movement from me, and no noise, I guess she felt safe to stay. I like to think in was in these moments she made a connection with me… it certainly felt like that. She knew she and her babies would come to no harm in this special garden.
Many weeks prior to the birth, she visited us on several occasions… hopping through various parts of the garden. The day before the birth, she encountered us having lunch on the patio. She stood still, looked at us, and hopped off into the long grasses at the side of the garden. Our comment to each other was, "Wow, what a big hare!"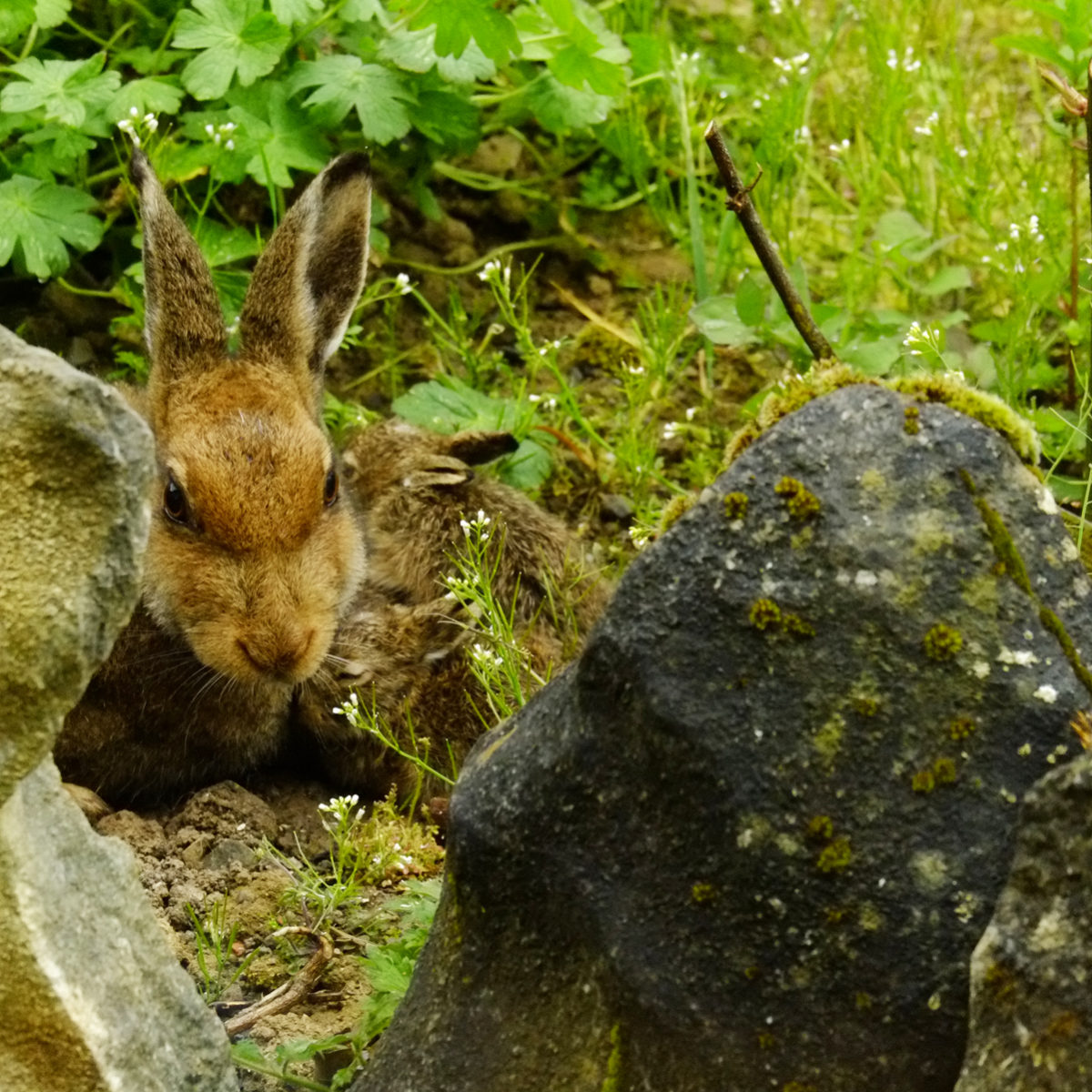 Instantly after birth, with eyes open and fully furred, these Wild Irish Hares moved about easily, getting used to their new home. Well, home for the next few hours. Mum Hanna stayed with them for just 50 minutes, then left them to fend for themselves. Instinctively they immediately crawled under the germanium plants for cover.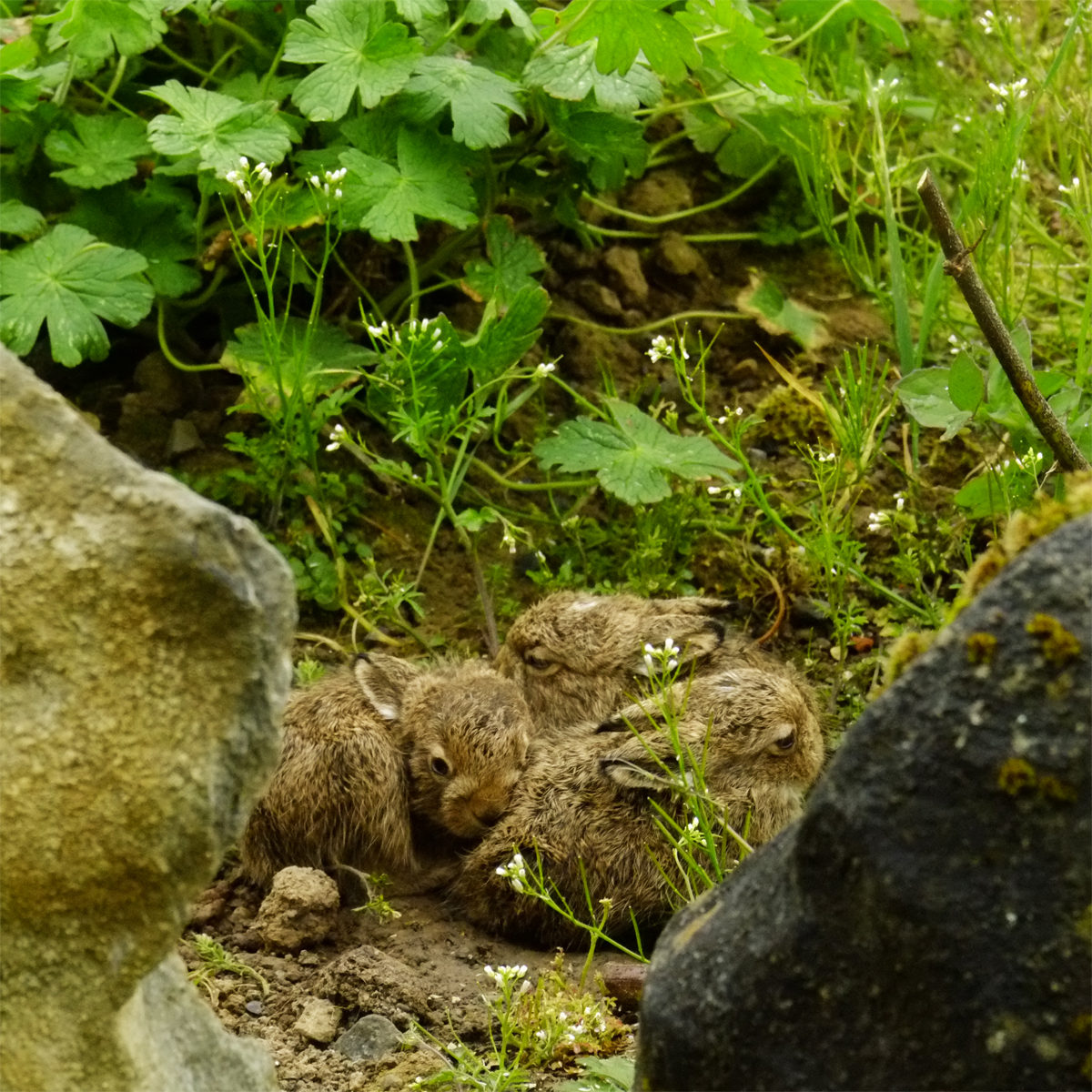 When darkness fell, Hanna returned and removed her babies to a safer place. We figured they were still in the garden, as they visited us frequently over the next months.
Hare Facts
After birth, Mothers of Wild Irish Hares return to their young just once a day for seven days to feed. Thereafter they are independent and on their own… in the wilds.
Wild Irish Hares have a 70% mortality rate. They make a good supper for Mr. Fox. As they live above ground, unlike rabbits that live in burrows, sadly they are easy prey.
Also, it is so important, if one does come upon a leveret, not to touch them, even though they scream 'Look at me, I look great to pet!" If Mum is still feeding them, she will reject them if they have human scent.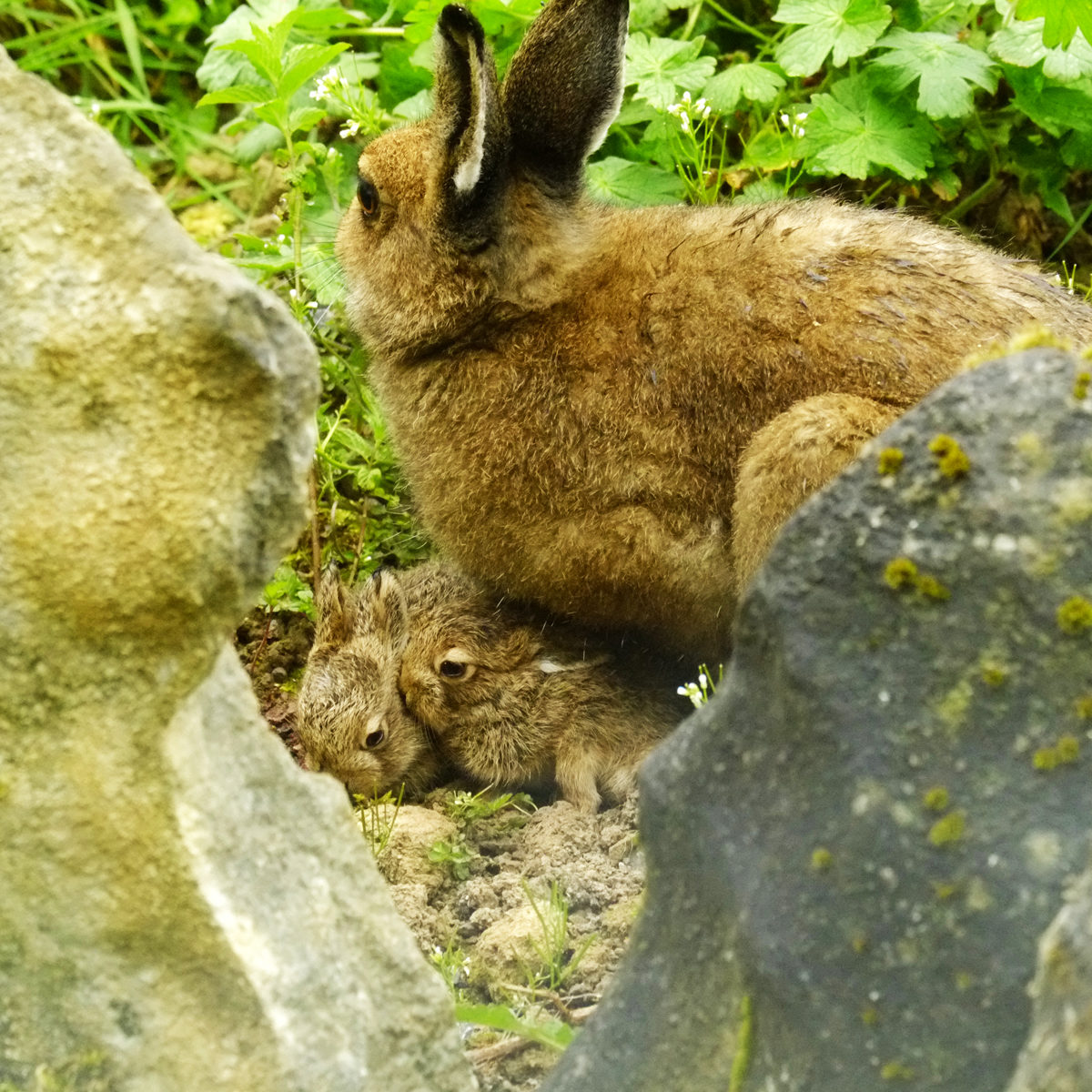 Come back soon, lot's more of Hanna and The Hop Family adventures to follow…
Follow Blog Via Email
Enter your email to follow this blog and receive notifications of new posts.
Skip back to main navigation